Norway is in a position to become a leader in the exploration for deep-sea minerals. The race has started, rich in challenges, opportunities, and dilemmas. This is the subject of a side event co-organized by the AE-Bergen Knowledge Hub and UiB, at the Arctic Frontiers 2022 Conference. 
The green transition generates a need for critical minerals that is expected to be greater than the supply from the existing land-based mining industry and recycling. Vast quantities of metal-rich mineral deposits have been found in areas of the deep sea including deep sea regions of the Arctic and sub-Arctic.
This has catalysed the development of technologies to extract resources necessary for The Green Shift. While the International Seabed Authority (ISA) has granted exploration licenses in various locations, in particular in the Pacific Ocean, several countries are planning to initiate exploration within their own jurisdiction. Norway being one of them.
Sustainable enough to be justified?
Does the Green Shift really need deep-sea minerals? Do deep-sea minerals have a potential for creating new industries? Is the technology advanced enough? Do we have the knowledge base needed to safely explore these resources without irreversible damage to surrounding ecosystems?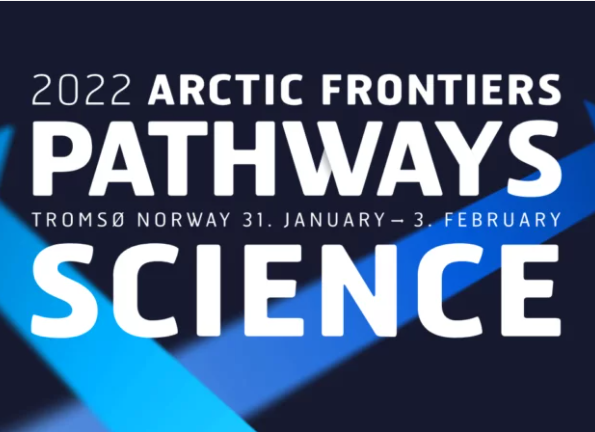 How is Norway preparing for its 1st licensing round for deep-sea minerals, and how will this influence the arctic regions? Is the Norwegian Act on Mineral Activities on the Continental Shelf (Seabed Minerals Act) a sufficient regulatory framework? And finally; can deep-sea mineral extraction be sustainable enough to be justified?
As you can see, this topic is brimming with interesting questions. We're calling the event "Race to the (seabed) bottom – realities and sustainability dilemmas in the demand for minerals". Several interesting panelists are already confirmed, such as Dr, Karen Hanghøj, Director of The British Geological Survey, and Pedro A. Ribeiro, a leading researcher in this field at UiB.
Arctic Frontiers 2022 Pathways will be a hybrid conference, and our side event is scheduled for Tuesday February 1th, at 11:00-12:15.